The journey to discover the historic center of Catania starts from Piazza del Duomo which is where the Platea Magna once stood. This is the center, both real and symbolic, of the city of Catania. Today it is a pedestrian area where the main streets of the city converge, Via Etnea, Via Garibaldi, Via Vittorio Emanuele and Via Crociferi.
Via Etnea, built at the beginning of the 18th century, goes from Porta Uzeda to Tondo Gioeni. In addition to the Palace of the Elephants and the Palace of the University, seven churches and many prestigious buildings belonging to the Catanese nobility meet on its way.
Via Crociferi
The Via Crociferi, is one of the most beautiful streets in Italy. The street, with its churches and monasteries, is a treasure trove of Baroque art. In its short 200-meter journey we find: the church of San Benedetto connected to the homonymous convent by an arch that crosses the street, the church of San Francesco Borgia, the ancient Jesuit college and the church of San Giuliano, a beautiful example of baroque architecture.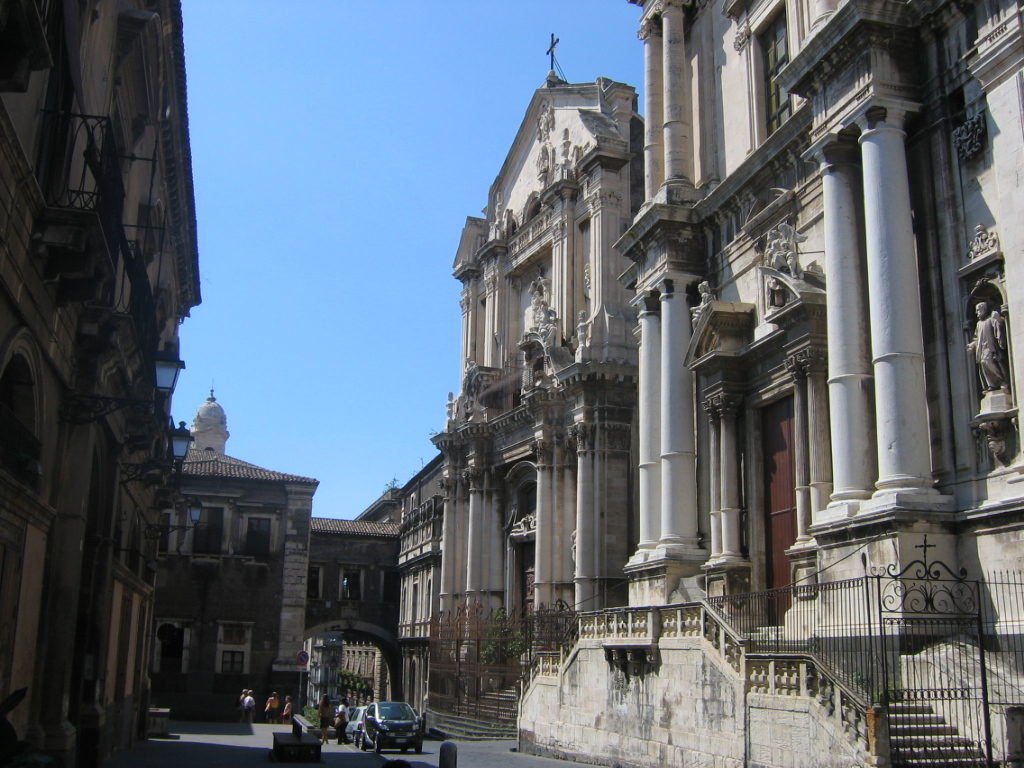 Piazza Duomo e "u Liotru"
At the center of Piazza Duomo stands the imposing elephant fountain, symbol of our city. You can discover all this by walking from our B&B, making sweet stops in the main patisseries of Catania that you find along the way!
.